Remember I said you only need 1 of these. These are how they came from Amazon (where I got them all), see last post for links.
RTL-SDR.com: Again I like this because it's a metal case and came with 2 antenna.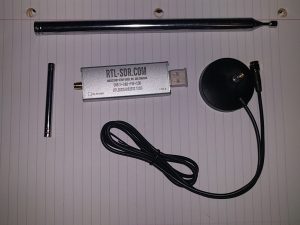 The NooElec in the aluminum case. This is a bare USB stick put in to the block. The picture on Amazon is blue, but what I got was black with silver lettering (I like that look).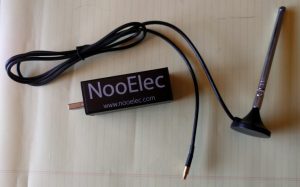 The Blue NooElec, like the one in the block case, it comes with a telescoping antenna.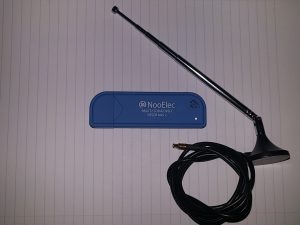 Lastly the NooElec cheap option, with the stick antenna, that doesn't collapse.